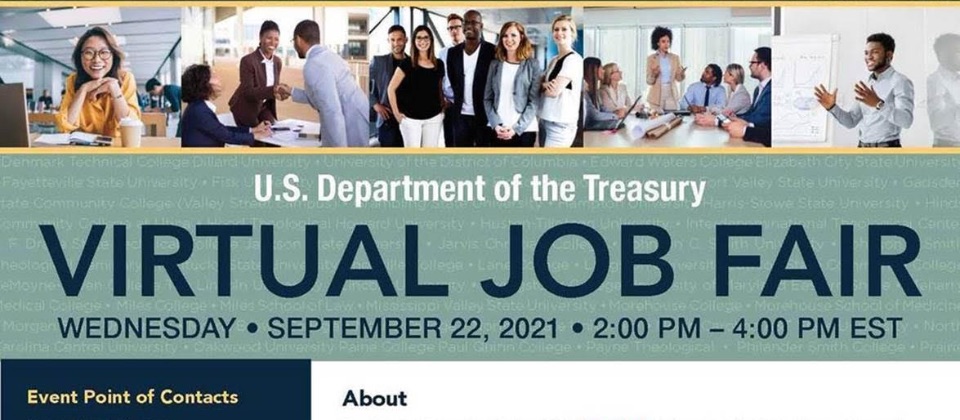 Virtual Job Fair, in collaboration with the Department of Treasury
by TOD
on September 16, 2021
On September 22 from 2 to 4pm EST, in collaboration with the Department of the Treasury, the Office of International Affairs and the Office of Civil Rights and Diversity, the Internal Revenue Service will be participating in a Virtual Job Fair introducing HBCUs and MSIs students, alumni and other job seekers to various federal career and Fellowship opportunities.
In addition to those listed on the flyer below, the Internal Revenue Service will be discussing various other career positions including: Revenue Agent, Revenue Officer, Engineer, Appeals Officer, Tax Examiner, Appraiser, Procurement Specialists, Human Resource Specialist, Analyst and others. Other areas will be discussed regarding recent graduates, entry-level and mid-career options; Applying for Federal positions on USAJobs.Gov; Veterans and Disability Special Hiring initiatives; and more.
Register for this event at Department of the Treasury Diversity Job Fair Look forward to seeing you.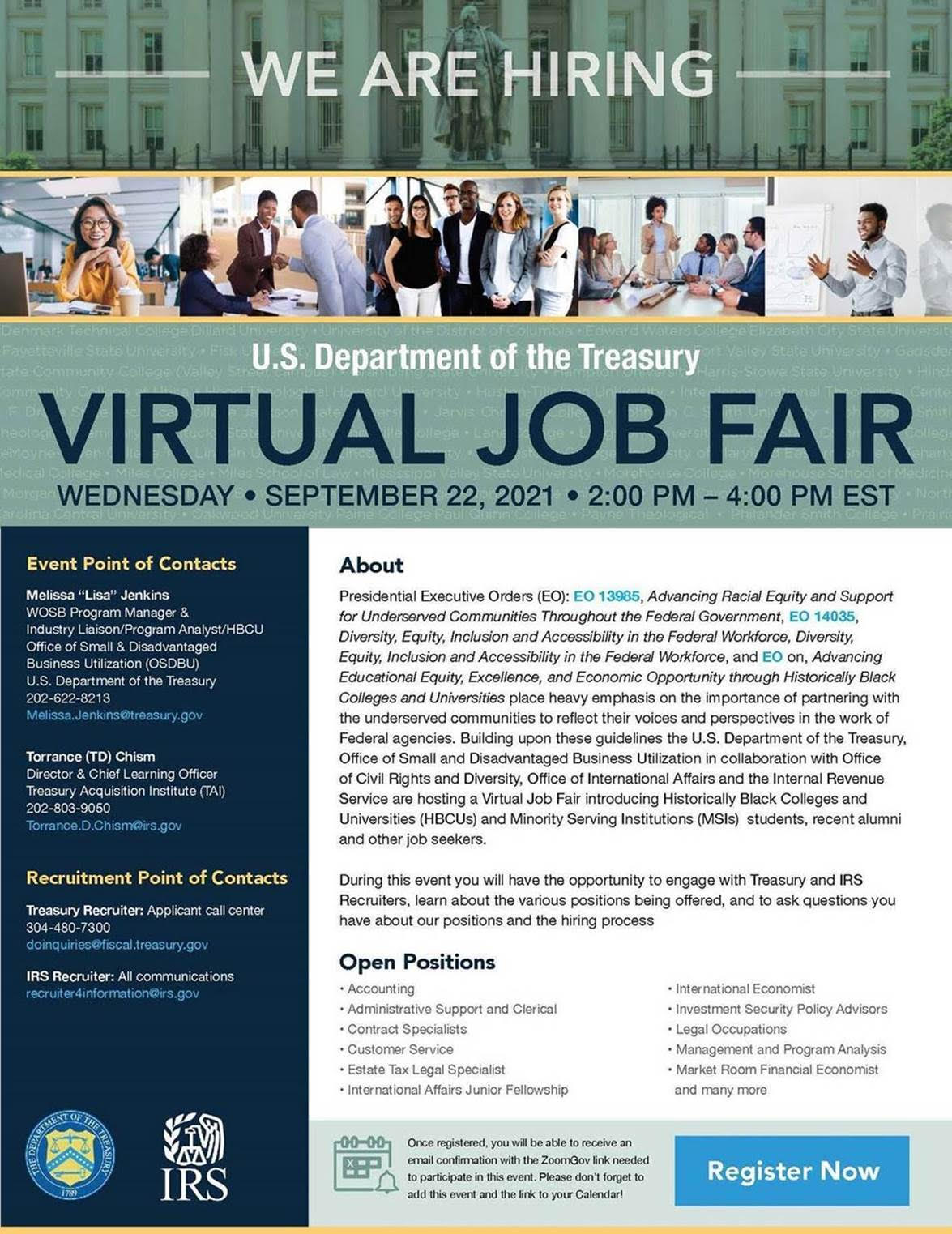 back