Leadership, Attitude, Brotherhood, Sisterhood
by TOD COGIC
on August 24, 2018
---

- MEET THE COORDINATORS -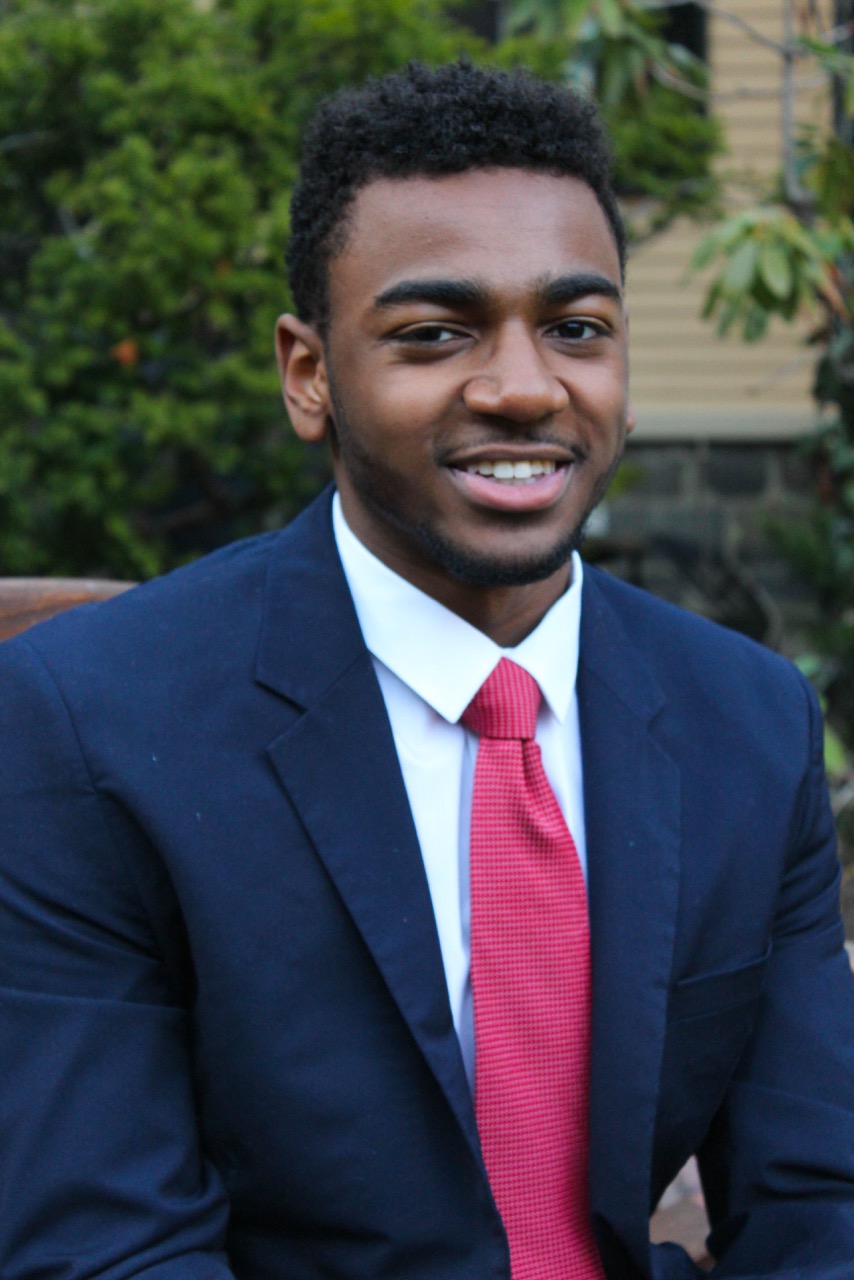 Joshua Hawkins is someone who has a deep passion for changing the world through inspiring young individuals to achieve greatness. Josh was born and raised in the Detroit area, and relocated with his family to Memphis in 2008. Attending Memphis University School (MUS), Josh played intervarsity basketball and was captain of Mock Trial Team and a state champion varsity bowler. Josh was also instrumental in implementing the Diversity & Tolerance Club at MUS to encourage a more welcoming and inclusive campus. He graduated in 2014 with honors as a Magna Cum Laude with AP and Dean Scholars.

Josh was accepted into multiple Ivy League and highly selected universities and ultimately selected Harvard University to continue his education where he concentrated in Economics with secondary studies in Sociology. He served the campus community in leadership roles for Soulfood Christian Fellowship (board member), Black Pre Law Association (Activities Director), Harvard Black Men's Forum (President) and as a teaching fellow of African-American history & culture to minority Boston teens through the W.E.B. DuBois Society every Saturday at Harvard. Josh also helped plan "More than Music," one of the first gospel concerts on Harvard's campus, as he hopes to use faith, music, and culture to bring love to the lives of those in need. Josh has had various professional experience during his career. During a summer internship as a legal clerk with Burch, Porter, and Johnson, PLLC, Josh published a legal article and developed winning case theories on firm cases. Other summer internships include Financial Analyst for Triumph Bank (Memphis) and Investment Banking Analyst at Goldman Sachs, a global financial services firm in New York, from which he received scholarship funding and full-time position offer.

Josh has been featured in several articles and news broadcasts for his academic achievements and community involvement. He recently moderated a panel discussing the legacy of Martin Luther King Jr at MLK50 with Henry Lewis Gates and Cornel West and other well decorated and renown individuals.

Josh graduated from Harvard on May 24, 2018, and he considers it a true blessing to begin his professional career with the premier international management consulting firm McKinsey & Company in New York this fall.

Josh credits his accomplishments to his faith in God and the prayers and support of his parents.

---






Brandon Porter II was born and raised in Memphis, Tennessee. He was 2017 graduate of the historical Morehouse College in Atlanta, Georgia, where he developed and groomed his innate leadership abilities through organizations such as the student government association, Alpha Phi Alpha Fraternity Inc., and many other venues of service in which he received honors. During his sophomore year of college, Brandon became a published author of the thought-provoking book, If Obama Had a Son, at only the age of 19. After the release of his first publication, he has traveled this country motivationally speaking with a passion to push many youth to live beyond their expected potential and find purpose during an early stage of life.

Brandon received much inspiration from his father, Bishop Brandon B. Porter, a religious staple throughout the city/nation, and also his great uncle, David Porter, a renowned songwriter and former vice-president of the famous Stax Records in Memphis, Tennessee. They pushed him to pursue business in the city of Memphis. Brandon has received recognition from Mark Luttrell, the mayor of Shelby County, and also Mayor Jim Strickland for his active services within the community. He also served with the Memphis Youth and Career Development Program as well as the Future Business Leaders of America.

Currently post graduation, Brandon is in the career field of financial advisement locally in the city of Memphis. He has aggressively pursued entrepreneurship through his investing, writing, and speaking in hopes to continue to motivate his generation to abandon helplessness and hopelessness, and emerge as leaders who would make significant accomplishments in order to leave lasting legacies for generations to come. He seeks to remain an example for close individuals such as his younger brother Bryson, and numerous others throughout the world who seek to live
beyond potential.
back