Milton Roscoe Hawkins was born on September 1, 1960 in Detroit, Michigan. He is presently the Pastor of Temple Of Deliverance Church Of God In Christ in Memphis, Tennessee. Prior to becoming Pastor of Temple Of Deliverance, he was pastor of New Jerusalem Church Of God In Christ in Detroit, Michigan for nearly 17 years. While holding the position as Pastor of New Jerusalem, he took on the responsibility of Pastor of God's Holy Tabernacle COGIC after the demise of the pastor, Superintendent Zelte Crawford. He held this position for nearly three years. Simultaneously, he was appointed District Superintendent of both the Headquarters District and District #1 Southwest Michigan Ecclesiastical Jurisdiction.
Superintendent Hawkins is a young dynamic and charismatic speaker whose grasp of the scripture reaches far beyond his years. He is articulate, his vocabulary is concise, and clear making his theme and subject matter meet the needs of men of low estate as well as persons of high degree. His oratorical delivery is one of power and energy. He speaks with profound knowledge and wisdom that only God can extend form the mercy seat of God, reaching the hearts of man with power that pricks the sinner and the redeemed. He demonstrates that his spiritual awareness and Godly wisdom is the voice of God speaking through a willing servant. His heritage is from a long line of Preachers, Teachers and Evangelists.
He was appointed by Presiding Bishop Charles E. Blake of the Church Of God In Christ, Incorporated as National Overseer Adjutant for the General Board, which is the Presidium of COGIC, Inc. He is Committee Member for the International Administrative Headquarters Planning Committee and Chairperson of Governmental Relations. He faithfully served as Adjutant Apostolic to the Late Presiding Bishop Gilbert E. Patterson, where he traveled extensively serving as his personal servant and assistant, and assisting with the funerals and the consecrations of all Bishops in the Church Of God In Christ. He was also his Secretariat. In his early years, he showed great leadership ability and was appointed by the late Bishop W. L. Harris as Superintendent of Headquarters District and later appointed as Superintendent of District #1 Southwest Michigan by Bishop J. H. Sheard. Additionally, he served as an Executive Board Member for Southwest Michigan #1.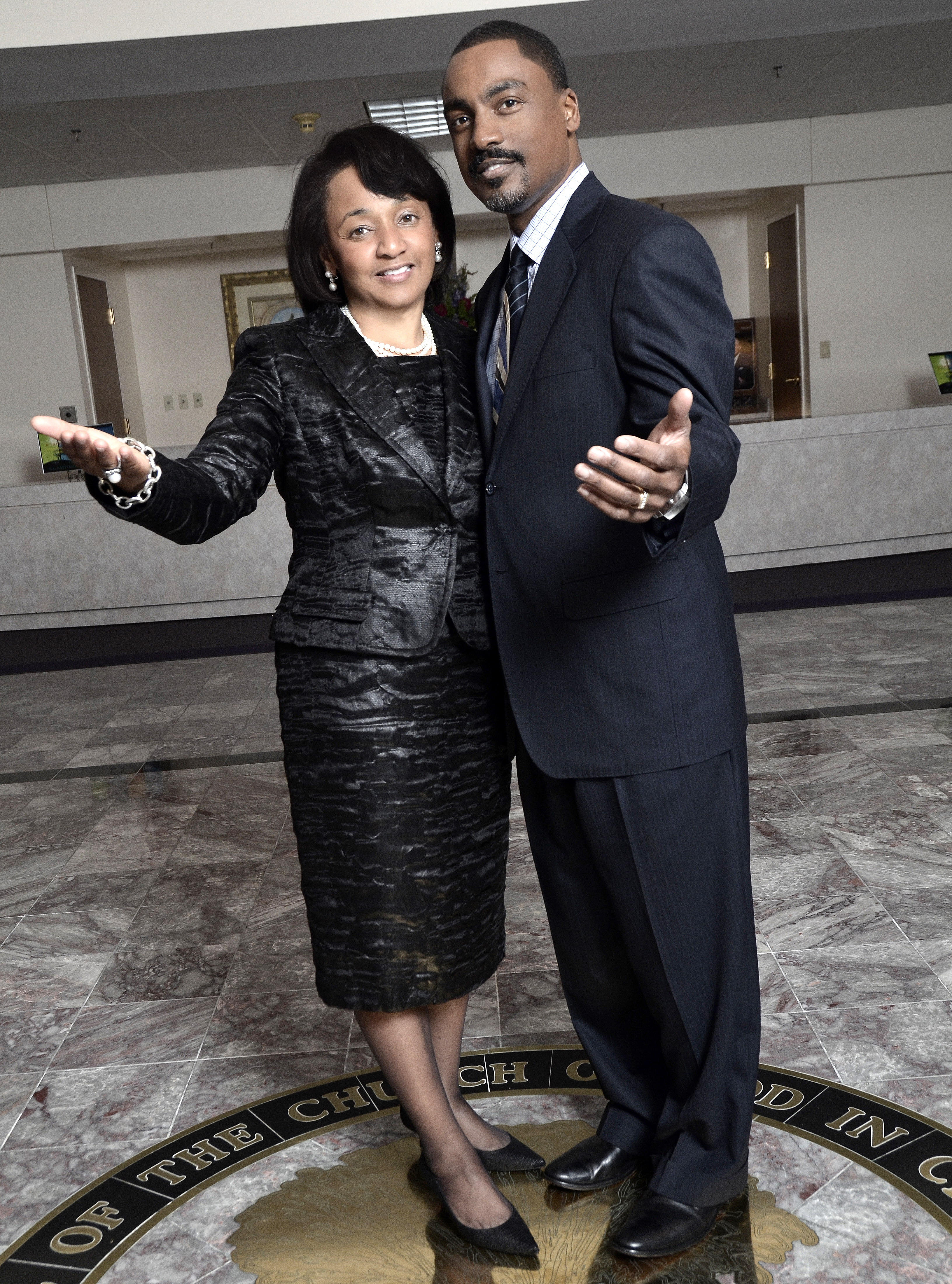 After the demise of Bishop G.E. Patterson, Bishop Jerry L. Maynard Jurisdictional Prelate of Tennessee Fourth Ecclesiastical Jurisdiction appointed Superintendent Milton R. Hawkins pastor of Temple Of Deliverance Church Of God In Christ. Additionally, he was appointed Superintendent of the J. O. Patterson Memorial District, and Executive Board Member of Tennessee Fourth Jurisdiction. He was appointed Administrative Assistant as well as Executive Assistant to the bishop. He also served as Chaplin of the Board of Commissioners for Shelby County for 2008-09.
Superintendent Hawkins has been the recipient of numerous awards, honors and commendations, some of which include: The SCLC Presidential Award, presented by CEO and President Dr. Byron C. Clay, for outstanding leadership in the struggle for economic justice through the political process. Established in 1973 by Dr. Ralph Abernathy, the presidential award is bestowed by SCLC's president for meritorious service and special help given to the president through such service, and recently appointed Member of the Board of Directors of the Southern Christian Leadership Council (SCLC). He received the Distinguished Service Award presented by the Detroit City Council. He is the recipient of the Testimonial Resolution Award of Achievement presented at the Bishop's Gospel Award show. He received The Special Commendation Award from the Federal Bureau of Investigation (FBI), and appointed Police Chaplain for the state of Michigan. He is an active member of the Urban League, and participated on the committee of Clergyman for the Ministerial Alliance for Mayor Kilpatrick.
As a native of Detroit, Michigan, he received his formal public school education. His undergraduate studies began at Lawrence Institute of Technology and continued through William Tynsdale Bible College and C. H. Mason Bible College. He retired after eighteen years with Federal Express to devote his time and energy in the service of kingdom building.
He is an institutional leader for the youth by setting positive examples. As pastor of New Jerusalem Church, he supervised and instituted the Youth Church Newsletter, expanded access to technology by constructing a computer lab offering Computer Literacy courses for church members and the community. He began the married couple's ministry, the Jerusalem Association of Men (JAM), the Fine Arts Department, the Annual Leadership Conference and founded the Bishop and Mrs. W. A. Patterson Scholarship fund for High School Seniors. He is a mentor and partner with Buena Vista Head Start Program, and established the Angel Food Ministry that allows families to purchase quality foods at low and reduced prices. He served as Special Guest Speaker for three years at Cranbrook School in Bloomfield Hills, Michigan speaking on the life of Dr. Martin Luther King. He is Mentor and Special Programs Speaker for Memphis City Schools. During his short tenure he provided leadership in liquidating the nearly 10 million dollar mortgage five years ahead of schedule and plans to build a Technology Center and Educational Wing.
The person that most influenced his life is his uncle the late Bishop Gilbert Earl Patterson. Superintendent Hawkins was proud to be a part of the Campaign Team in 2000 for the election of Bishop Patterson to the office of Presiding Bishop of the Church Of God In Christ, Incorporated.
He has been happily married to Catherine Crawford Hawkins for 23 years and the father of Joshua Nathanael Hawkins.
His weekly television services are broadcast on WPTY- ABC on Sunday from 9:00- 9:30AM and Tuesday 8:00PM and on Sunday at 12 noon on WBBP radio.
---
To invite Pastor Hawkins to be a speaker at your next event, please contact Executive Assistant, Vanessa Clark at (901) 521-9160 EXT. 102.